Posted Jan. 21, 2021
Tanis Rantucci - 18 year CEA Veteran at Immac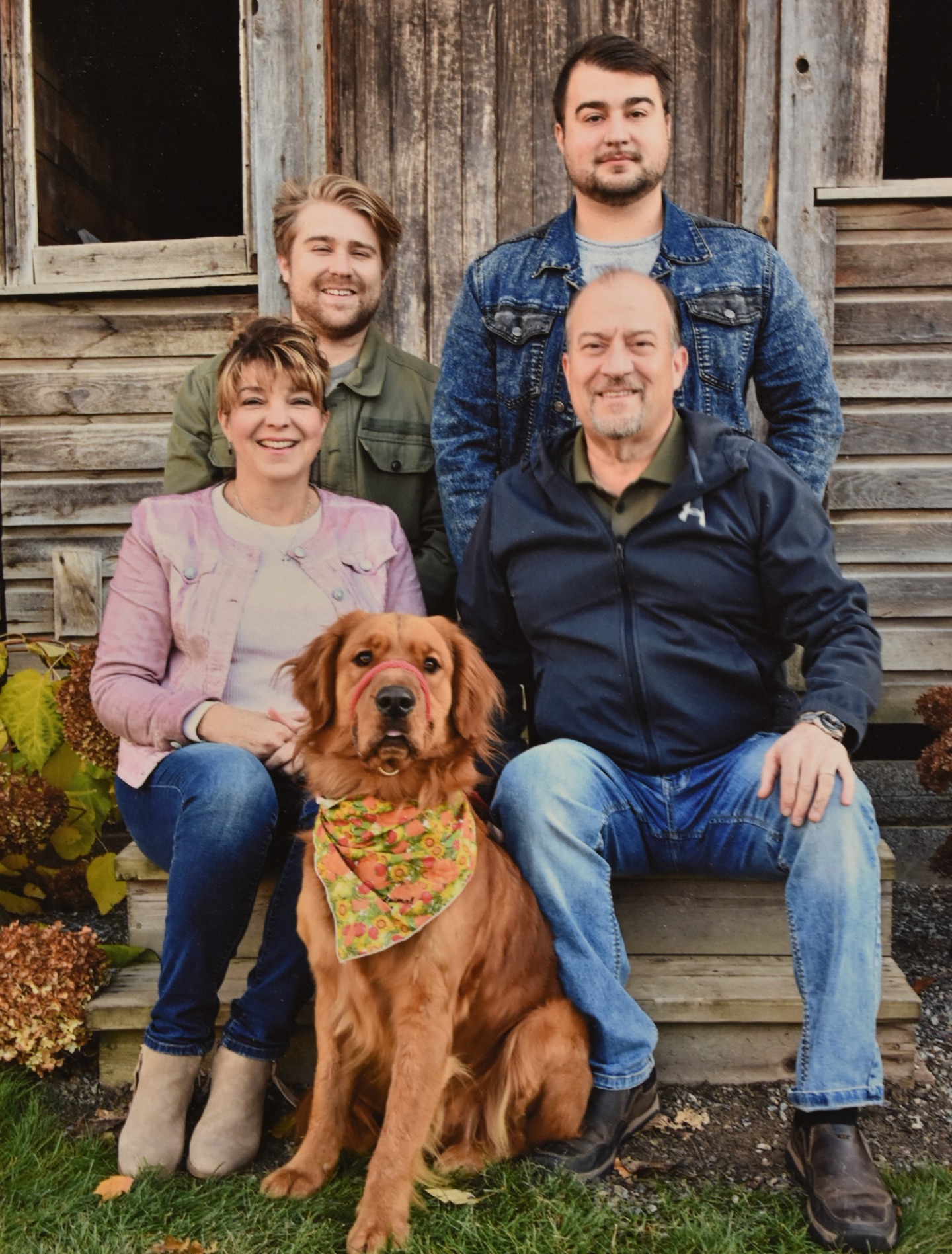 Tanis Rantucci – 18 year veteran CEA at Immaculata



Hometown – I am proud to say that I was born and raised in our beautiful city of Kelowna.  I am fortunate to have had both parents who were also born in the Okanagan. Both sets of my grandparents traveled over together on the same ship from Austria in 1927. They were two of thirteen families who left Austria at the same time to settle in the Okanagan area. I now appreciate that having both sets of grandparents settle in Kelowna gave my older brother Michael and sister Sylvia and me the good fortune to have had many aunts, uncles and cousins around us growing up.  I am proud to say my parents John and Polly Eso will be married 63 years in April, God willing.
Education - My school years began at Mission Primary on Lakeshore Road, followed by Dorthea Walker Elementary on Gordon Road, finishing at Okanagan Mission Secondary and graduating in 1984. Even though my schooling was completed in the public system I always had a connection with Immaculata. Our church growing up was Immaculate Conception Church on Sutherland Ave, also having my First Communion there with Father McCarthy.  The church continued to be where our family attended Sunday Mass into my teens until the building of St. Charles Garnier in the Mission began. During the interim of the St. Charles build, the Mission Congregation met for mass in the gym at Dorthea Walker Elementary School which connected me to my school and church. I remember feeling excitement watching the building go up as our new church took shape. Going for the first mass at St. Charles was quite something to see as the design was a more modern style which felt very spacious and bright inside with its multiple windows and skylights over the altar. I remember being surprised initially to see chairs instead of pews until I was told by my parents that the pews would be put in once the money was raised to purchase them. It was at St. Charles that my confirmation happened, and I was again reminded of that feeling of being part of a church community.  A few years later in 1988 I walked down that same isle on my wedding day again feeling that same gratitude for the community around me. Funny story….. when my husband Rob and I signed our marriage certificate I signed my married name instead of my maiden name! I guess that was one of the questions I never asked.
In 1986 I graduated from Okanagan College as a Preschool teacher in the Early Childhood Education Program. In 1989 I went back to Okanagan College while working as a Preschool teacher and completed the Special Education Program in Early Childhood Education. After my graduation I worked in the field as a Preschool Teacher until 1993 when I stopped working to start a family.
 Becoming a mother for the first time to my son Jonathon and then a second time with my son Justin was the absolute best time of my life. Having another bigger move to Airdrie, Alberta made our family closer as we no longer had family close by. Grateful to have been at home until both boys had started school but I went back to work as a CEA at Bert Church High School in Airdrie. Well, being married to a pilot meant we would stay put for another 7 years until moving back home to Kelowna. I have to say the decision to move back to Kelowna was made so the boys could be close to their extended family. We were grateful to be home with family again.
Current role at Immaculata – CEA in grade 8 and grade 10 classes.
I have been working at Immaculata High School since October 2002.
Why do you choose to work at Immaculata?
My husband Rob and I had just returned to Kelowna after working in Vancouver and Calgary for 9 years. Taking my boys to the park by our house I unexpectedly met an Immaculata Teacher who was on maternity leave from the school. I will always remember how grateful I was to Kate Hopley for telling me about the recent opening for a CEA at the school. I believe our chance meeting was meant to be…. there are no accidents. Taking in my resume and being greeted by Carol Evans, the most welcoming secretary I had ever met.  I immediately knew the school was different than the previous one I had worked at in Airdrie. I could again feel the difference in the atmosphere after being greeted by other staff walking through the office. I was drawn to the smaller school environment where students were interacting easily with each other. Carol assured me that she would pass on my resume to John Campbell who was the Principal at the time. Well, I am very happy to say that ……. the rest is history!
What about Immaculata are you most proud of?
I am most proud at Immaculata to see the amount of service work that our students put in around our community every year.
What do you enjoy most about your job?
I enjoy working at the school and being part of the Immaculata family; working with students each year and being able to watch them graduate at the end of the five years. I have always loved the staff here and have made many friendships over the years. I feel very blessed to have worked with all the past, and present Immaculata Staff for as long as I have. Thank you all for making our school great, it would only be a shell without you in it!

What goals do you have for our students:  
Keep working. You never know how important something is until you need it.
What life lessons do you hope to convey to our students?
Be happy with yourself, its okay to make mistakes…its how we learn. Treat others the way you want to be treated. Have faith especially in the difficult times…you are not alone.
What is the best lesson you've learned from a student?
The best lesson I have learned from a student is humility.
What were you like in high school?
In high school I was a quiet student who loved reading and hanging out with my close friends. I also worked at ABC Family Restaurant on the weekends all through high school.
What do you like to do in your spare time?
In my spare time I love spending time in my garden working on my flower beds, baking delicious treats in my kitchen, spending time with my family and of course my adorable golden retriever, Rollie!
Who are the most important people in your life?
The most important people in my life are my immediate and extended family. My hubby who can always make me laugh. I have always loved being a mom and am so proud of my sons for becoming such amazing young men and keeping me on my toes. My parents of course who I am so grateful to still have in my life at 89 and 82 years of age, along with my siblings and all other loved ones.
A few fun facts about Tanis:
I love all food except horseradish.
Favorite vacation would be anywhere since being in a pandemic….
My nick name is Tan