Posted Feb. 11, 2021
John Campbell: 2 years as student, 17 years as principal, and 33 years with his Grade 11 sweetheart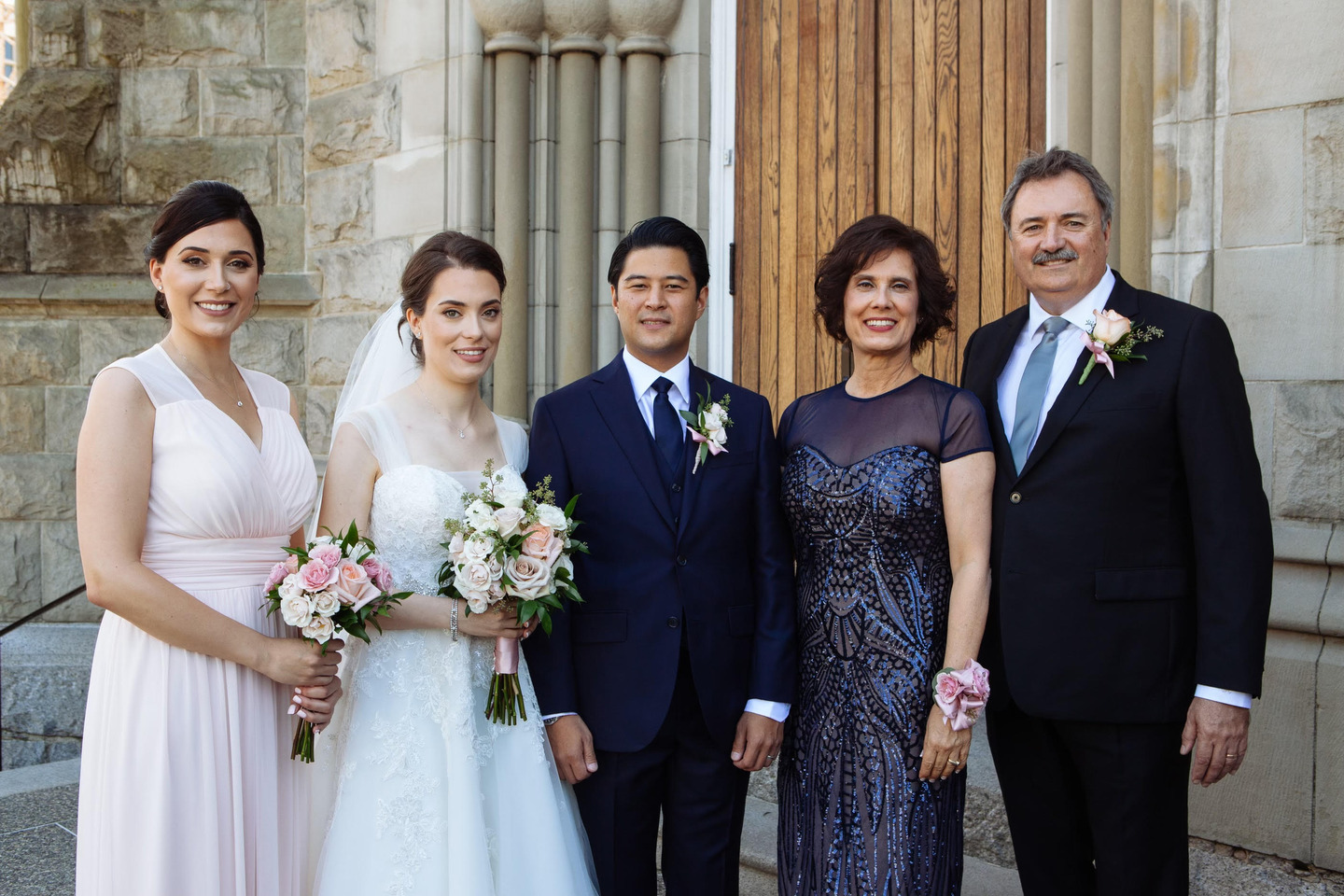 John Campbell at Immaculata:
2 years as student, 17 years as principal, and 33 years with his Grade 11 sweetheart
Hometown: Indian Head, Saskatchewan    
Which years did you attend Immaculata?

I was a student at Immaculata from 1975-77 (Grades 11 and 12).
I served the Immaculata community as principal for 17 years from 1995 until 2012.
Where did you attend university and what did you study?
University of Waterloo – Bachelor of Science
Simon Fraser University – Professional Teaching Degree
Western Washington University – Master of Education
Why did you choose to work at Immaculata?
It was a great opportunity to teach in a Catholic environment and to come back to spend time at the place where I spent 2 of the best years of my life, when I was a student.  I always felt that if I could spend the rest of my life in high school, it would be a great career… after 37 years in high school, I hope to graduate some day😊.
What about Immaculata are you most proud of?
I am proud of the influence it had on me, my family and the people it has served over the past 60 years.
What are your best memories of Immaculata? 
The lasting friendships I made both as a student and as an employee.
What did you like the most about Immaculata?
The family atmosphere and where everybody looked out for each other.
What life lessons did you learn at Immaculata?
Work hard, persevere, and never give up.  These were a continuation of the lessons I learned in my younger years in "God's Country"… Saskatchewan.
What advice could you offer the current Mustangs?
Much of the same above. God only helps those who help themselves.  We are who we make ourselves to be. Current Mustangs can take advantage of the opportunities Immaculata provides for them to help them on their way.  Immaculata's staff is a committed collection of people who will take the time to help young people discern their path.  It is up to the student to use the advice offered and do something with it.
After Immaculata, where did life take you?
I moved my family to North Vancouver to be closer to my aging parents who needed a little help.  I have been the principal at St. Thomas Aquinas Regional Secondary School for the past 9 years.
What do you enjoy most about being a principal?
I love to see students succeed.  I try to surround myself with like-minded staff and to see the students thrive under their tutelage. It is inspiring to see the accomplishments when people work together.
What goals do you have for your students?
I want them to be inquisitive, hard working, and moral decision makers.  Our world needs people who have these qualities and who look out for each other.
What life lessons do you hope to convey to our students?
If you work hard, have faith in God and treat others like you want to be treated yourself…you will be ok!
What is the best lesson you've learned from a student?
Coaching basketball has taught me to never underestimate the resiliency of competitors. I remember there were times in the heat of battle where I had used everything in my bag of tricks and nothing was working.  I called a timeout, looked at the boys, said to them "you figure it out" then went and sat down. They looked at each other and "figured it out". Knowing that they could come up with a strategy on their own was inspiring and brought me great satisfaction feeling I had taught them well.  Some of the players thought they knew more about basketball than I did…they probably were right.
Who are the most important people in your life?
My family…my wife Karen (Immaculata grad 1978), and my daughters Kara (Immaculata grad 2007) and Courtney (Immaculata grad 2009).  Karen and I met at Immaculata and in grade 11 she dumped me like a bad habit. 10 years later she saw the light. We have now been married for 33 years.
The most influential people in my life were my parents.  Unfortunately, my father died this past June at the young age of 97 and I was only able to receive 61 years of advice from him. All of these people have made me into the man I am today.
What do you like to do in your spare time? 
I love to spend time outdoors…wherever life takes me. Whether it is hiking, working around the yard, farming, training horses or cutting the school's lawn…I am still doing it here in North Vancouver, I enjoy being active. I have also coached basketball for 38 years.  I felt it was important to give back to repay all those coaches who put time into me when I was a student. Unfortunately, because of COVID, our Senior Boys team is ranked pre-season #1 and we will not have a chance to compete. These chances do not come around that often.
 
"When students, parents, and staff together commit to learning, hard work, and faith-based support of one another, wonderful things happen.  May God bless all of the students and families of Immaculata and particular the graduates of the year 2000."
                                                                                                                               ~ John Campbell
                                                                                                              (from 1999/2000 Immaculata Yearbook)