september
We began this year with an Orientation Day for our international students before the first day of school. This provided an opportunity for all of us to get to know each other, get comfortable with our school building, and expectations of students in our program. As a group we headed down to the water and enjoyed a lunch cruise on our beautiful Okanagan Lake. 
The first day of school was busy with meeting teachers, other students, and school mass. Our school annually hosts a Welcome Back BBQ for all the students and their families so we can reconnect after the summer break, and to welcome new families to our school. 
Welcome to Kelowna! Here are pictures of some of our students arriving and meeting their homestay families.
Enjoying the beautiful lake . . . No Ogopogo in sight!
 
TERRY FOX RUN
During the 2nd half of September, we honour Terry Fox. Terry is a Canadian Hero, who lost his leg to cancer as a teenager. His goal was to run across Canada to raise awareness of Cancer Research. Sadly he lost his battle with cancer before he was able to finish his run. Over the last 40 years there has been millions of dollars raised in him name. There are runs held in every community across Canada.
Hanging out after the run!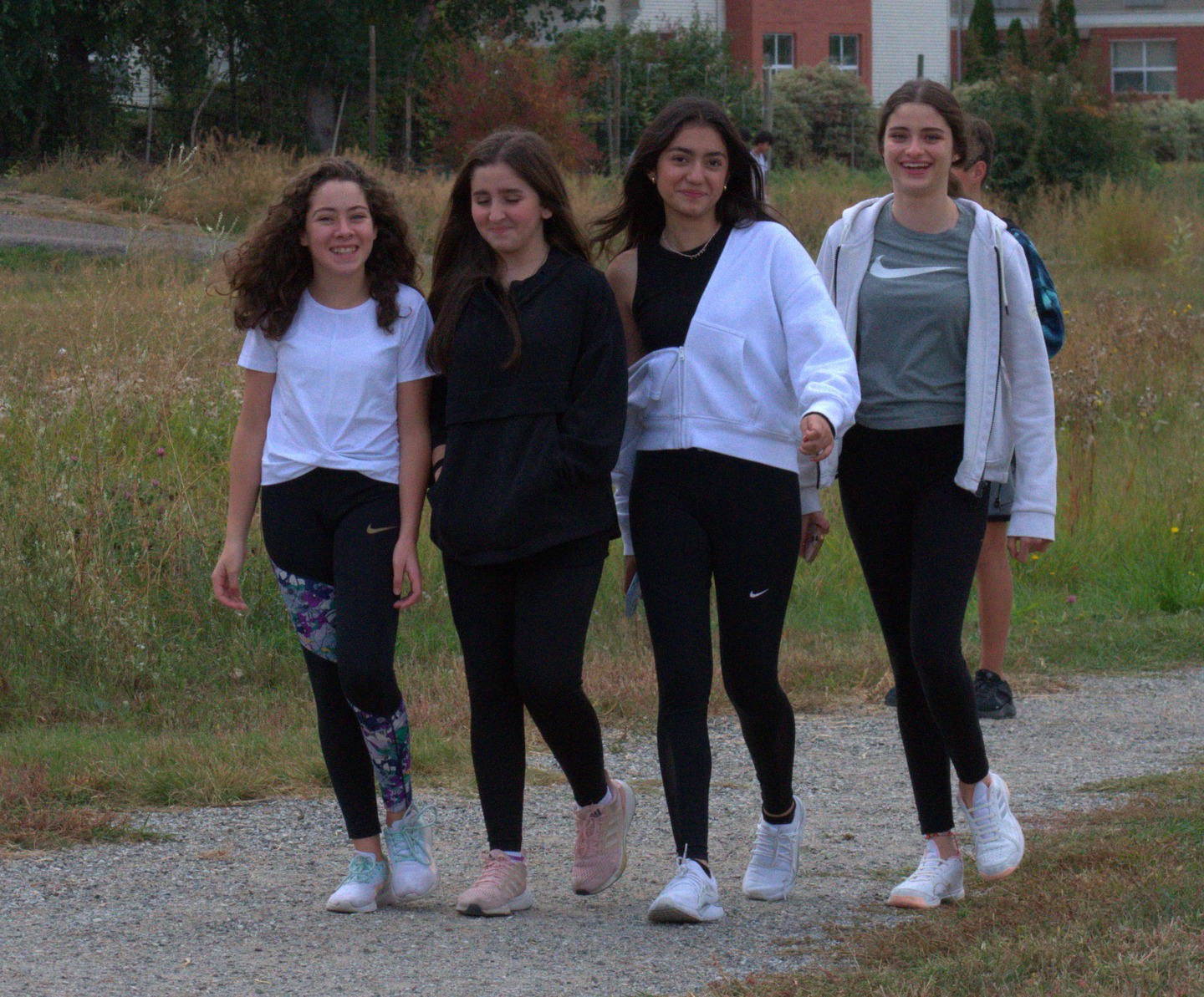 KANGAROO CREEK FARM
We spent a wonderful afternoon at Kangaroo Creek Farm. The students had fun interacting with the capybaras, kangaroos, reptiles, tropical birds, goats, pigs, chickens, peacocks, and wallabeys. There were 4 joeys (baby kangaroos) in their mother's pouches that popped their heads out to say hi!